At October 2021, E-Top has trial-produced the 8zones/16 zones central floor heating controller HR02. It can maximum pair with 16 thermostat transmitter, and control 16 actuators in 230V or 24V. The standard version is powered by 230VAC and with boiler and circulate pump control,. The boiler can either control by the volt-free version or directly 230V power.

Besides the basic actuator control, HR02 can also support external programmer contact, change-over sensor, dew point sensor, alarm, or domestic hot water control. It can also be compatible with wired thermostat installation via BUS communication.
We offer two kinds of connection terminals which includes screws and press locking as below,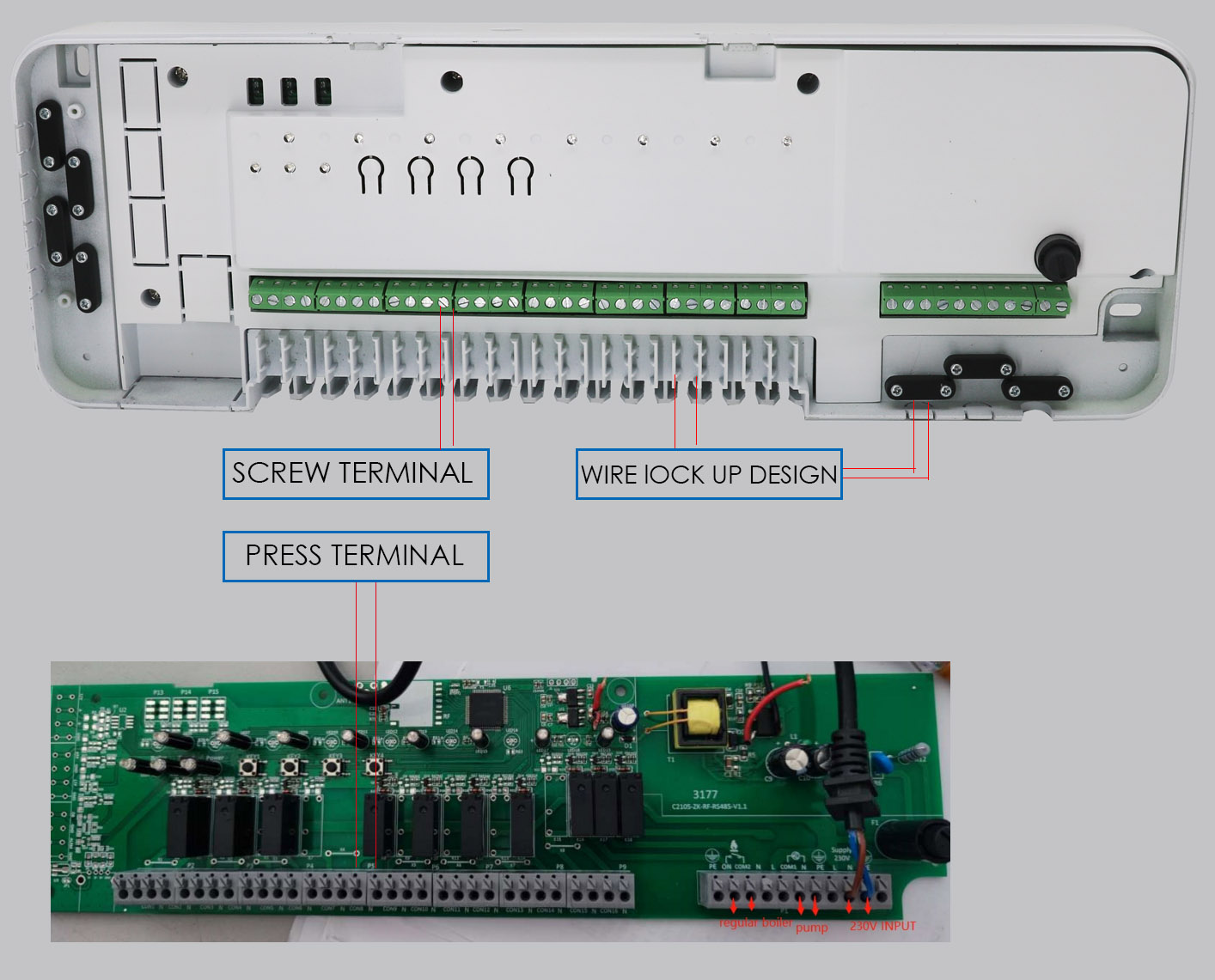 It also allows Smart home application via remained KNX /Opentherm boiler interface or WiFi..